Meet Our Team Who Believe in Helping You Grow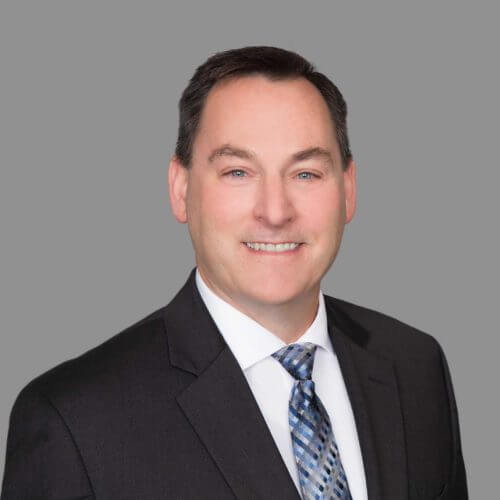 John Peloquin, Ph.D., MBA
President & Chief Executive Officer
John is the president and chief executive officer of Discovery Behavioral Health, a company that operates in 12 states and has more than 100 facilities that serve those struggling with substance use, mental health and eating disorders. He is passionate about bringing access to quality care for those who need it most and has been at the forefront of building and leading behavioral healthcare organizations for more than 20 years.
During the late 1990s, as chief administrative officer and director of operations for Vital Imaging, John developed and executed organizational growth initiatives, including strategic partnerships and alliances, to expand preventive medical treatment throughout the western United States.
In 2004, John became division president of CRC Health Group, one of the nation's largest behavioral healthcare providers. He was responsible for multiple service lines integrally involved with the growth of company facilities which included a portfolio of premium and low-cost residential facilities treating substance use, mental health and eating disorders, as well as providing an array of ancillary services. A Bain Capital-sponsored company, CRC was sold to Acadia Healthcare in 2005 for $1.3B. At the time, this deal constituted the largest organizational sale in the history of the behavioral healthcare field.

At Acadia Healthcare, John was named division president, heading up Acadia's national outpatient division and charged with servicing more than 58,000 patients per day across 27 states. In this capacity, he helped the division to nearly double in size through acquisition, de novo and organic growth methods. As a result, the organization became the national market leader in medication-assisted treatment (MAT).
After great success improving clinical and organizational systems at Acadia Healthcare, John became chief executive officer of Cliffside Malibu, a network of evidence-based addiction treatment centers located in Malibu, California. In 2018, he facilitated the merger of Cliffside Malibu with Center of Discovery, resulting in the formation of Discovery Behavioral Health.
John earned his Master of Business Administration (MBA) degree with an emphasis in finance from and a Ph.D. in applied management and decision sciences. He is married with three children and resides in San Diego.

Matthew Ruble, MD
Chief Medical Officer
Dr. Ruble is the Chief Medical Officer of Discovery Behavioral Health. Dr. Ruble has a deep passion for advancing the behavioral health industry through training, publication, innovation, payer relations and collaboration. He spent 20 years of his career working with the Cambridge Health Alliance, a health system affiliated with Harvard Medical School, responsible for training clinicians, residents and medical staff in core evidence-based practices including:
Cognitive behavioral therapy (CBT)
Psychiatric curriculum development
Research
Publications
Speaking nationally on evidence-based practices
integrated behavioural and physical health care delivery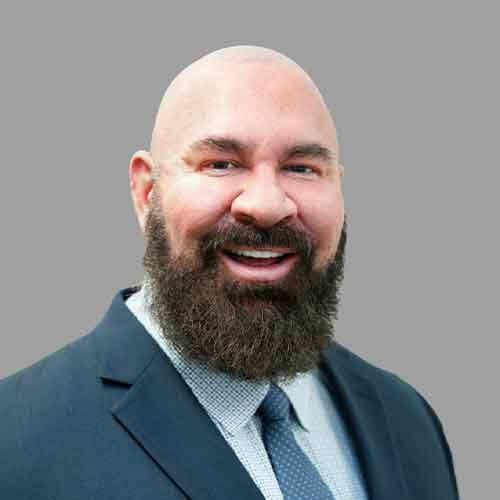 As Lead Medical Director overseeing Clinical Behavioral Health Strategy and Operations for Humana, he was part of the team that reviewed and advised on all behavioral health technology innovations for investment and implementation. His expertise spans consistent delivery of innovative and value-based, industry-leading, and integrated behavioral health programs and services.

Dr. Ruble earned his Bachelor of Science degree from Simpson College in Indianola, Iowa. From there, he attended the Carver School of Medicine at the University of Iowa, earning his Doctor of Medicine degree. He then attended Harvard Medical School in Boston to intern at the Department of Medicine and became a resident at the Department of Psychiatry. Dr. Ruble became Chief Resident of the Psychopharmacology at Cambridge Health Alliance as well as a physician educator at the Academy at Harvard Medical School.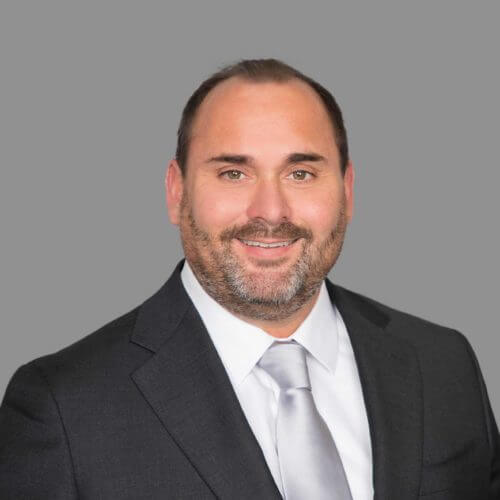 James Bailey M.Ed., M.H.A
Chief Operating Officer
James is a highly esteemed leader and visionary at the top of the healthcare field. Adept at complicated behavioral health program turnarounds, he quickly built a reputation for developing cultures that led to successful programs. From his multitude of turnarounds, James knows that employee engagement, combined with clinical excellence, results in the highest quality of patient care, leading to robust financial outcomes. Over the years of working with various equity firms, he has proven his ability to crack the code for success within this highly specialized industry, as the levers that lead to success in the behavioral healthcare field are frequently counter-intuitive to those in other industries.
With his peaceful and strong presence as a CEO, COO, and Regional Vice President, James specializes in righting foundering programs, most notably The Camp Recovery Center and Sober Living by the Sea within the Acadia network, Cottonwood Treatment Center, Benchmark Behavioral Health Systems Hawaii, and Recovery Ways. Other areas of expertise include program start-up, program due diligence, and acquisition, increasing EBITDA by optimizing key performance indicators, and leading capital investment companies to success within the unique world of behavioral healthcare.

James holds a Master of Healthcare Administration from the University of Minnesota, a Master of Education from Northern Arizona University and a Bachelor of Psychology from Arizona State University. He is a gifted golfer, author, patent holder, avid jogger and paddle boarder, and dedicated husband and father.

W. Bradley Cooper CPA, CGMA
Chief Financial Officer
Brad joins Discovery Behavioral Health, Inc. as Chief Financial Officer, bringing 35 years of senior financial leadership with various service, manufacturing and distribution companies at rapid-growth, turnaround and startup levels. He has broad financial management experience, including successful private equity partnerships together with leveraged and asset-based financing, industry consolidation, and mergers and acquisitions. Brad has developed and directed financial strategies, including working closely with boards, equity shareholders, lenders and transaction process management that drives solid enterprise value through process and business improvements. As a partner with management, he works closely with operations, including IT, building and improving finance and accounting teams, systems and processes for efficiency, accuracy and information.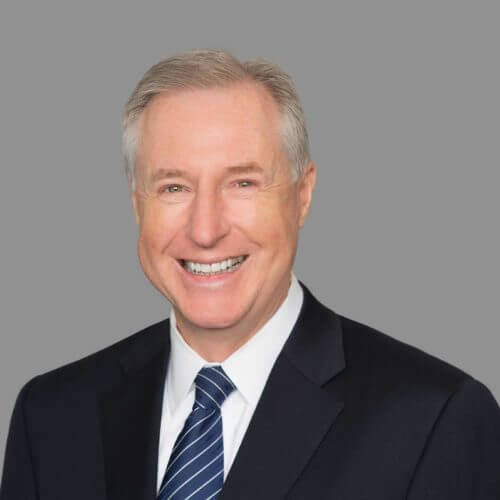 Brad's most recent work experience has been as CFO with FFF Enterprises, Inc., the largest U.S. distributor of plasma products, vaccines and other specialty and biopharmaceuticals with a direct-to-patient specialty pharmacy subsidiary ($1.9B revenue.) He also served as CFO with MNX Global Logistics, a private equity-backed $80M revenue asset light provider of critical and security-sensitive global transportation and logistics services in express, supply chain management and freight services with seven U.S. and eleven international locations. Prior to MNX, Brad was CFO, Executive VP of Finance, and Board Member of BI Incorporated, a private equity-sponsored leading U.S. provider of electronic monitoring, community-based reentry and supervision services and Department of Homeland Security intensive supervision services. He served as VP, National Patient Business Services and as regional VP, Financial Operations, with American Medical Response, then a $1B national Emergency Medical Services (EMS) provider with 250 operations in 38 states and the largest provider of such services with over 20,000 employees. Brad began his career in public accounting with Ernst & Young.
Brad is a CPA (active), CGMA and resides in Orange County, CA, with his wife and family where he enjoys spending time with his five children and five grandchildren. He loves being active, including skiing, boating and community involvement. He earned his Bachelor of Science, Accounting from Brigham Young University.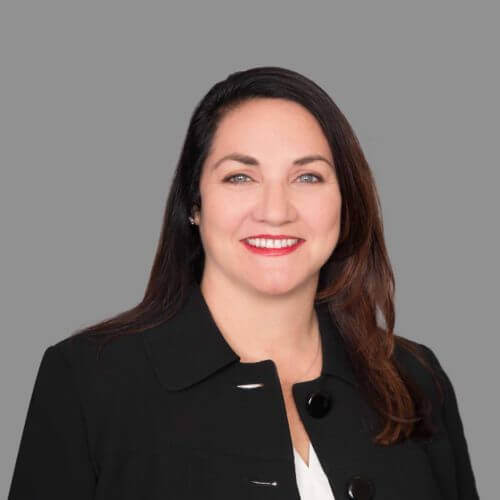 Edye Bauer, Esq.
General Counsel
Edye joined Discovery in 2018 as general counsel, where she enjoys developing innovative solutions, solving problems and making a difference in people's lives. Providing creative legal and strategic leadership at Discovery, Edye's role includes, but is not limited to, advising on complex matters, corporate acquisitions, regulatory issues, risk management, insurance issues, compliance, licensing and employee issues.
Bringing over 20 years of legal experience to Discovery, Edye has significant partner-level experience at top law firms and in-house counsel experience at privately-held companies. Prior to joining the leadership team at Discovery, Edye was general counsel for a privately held behavioral health company, focused on treating substance use disorders and a broad range of mental health conditions.
Edye is a graduate of Stanford Law School and graduated summa cum laude from the University of Southern California with bachelor degrees in international relations and East Asian area studies.
A member of the Hispanic National Bar Association, Edye is proud of her Hispanic heritage. She believes in leveraging equity and inclusion practices that attract and develop a diverse workforce and amplify the voices of the underserved and underrepresented. After serving for several years as a board member of Women of Color in Law, Inc., a San Diego-based organization focused on helping people of color, especially women, succeed in the legal field, Edye recently moved to an advisory role.
Edye aspires to be the calm in the storm, solving challenges for the company so that staff and clinicians can focus on providing the best quality care to patients. In her spare time, Edye enjoys spending time with her family and her pets.
Sandra Sellani, MBA
Senior Vice President of Marketing & Public Relations
Sandra and her team oversee all elements of marketing, sales, and communications, including traditional and digital advertising, social media, public relations, collateral development, and alumni services. Prior to joining Discovery Behavioral Health, she served as Vice President of Marketing for Newport Beach, California-based NVISION Eye Centers, and Vice President of Marketing for Irvine, California-based Sperry Van Ness Commercial Real Estate. She was a Regional Marketing Director for six years for Atlanta-based Charter Medical Corporation, at the time the world's largest behavioral health organization. She has also served as Marketing Director for United Western Medical Centers Behavioral Health and CosmetiCare Plastic Surgery Specialists.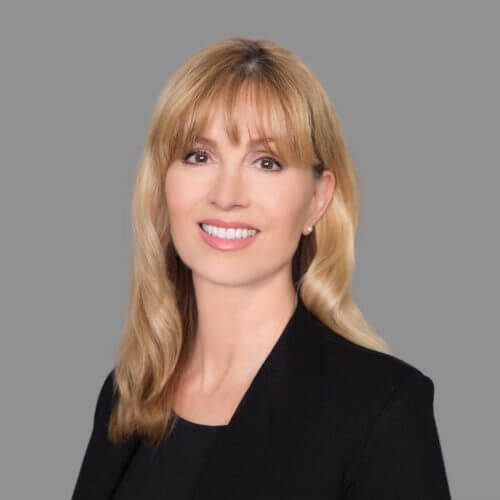 Sandra is the author of the award-winning book, What's Your BQ? (Brand Quotient®), and has spoken throughout the country to CEO's, executives and sales teams about building powerful, inimitable brands. Sandra has an executive MBA from Pepperdine University, Malibu, California, and resides in Newport Beach, California.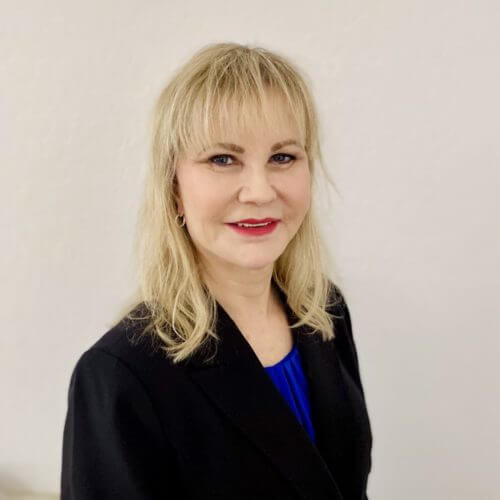 Celeste N. Jupinko, Ph.D.
Vice President of Clinical Services & Quality Management
With more than 25 years of experience working within the behavioral healthcare field, Dr. Jupinko has lent her talents in both clinical and operations roles for private and non-profit companies.
Before joining Discovery Behavioral Health, Dr. Jupinko was vice president of clinical services for Acadia Healthcare's national outpatient division and previously held the same role for CRC Health Group.
She is most noted for her success in elevating clinical quality, maintaining regulatory compliance, overseeing policy management and sustaining performance improvement efforts.

Dr. Jupinko has also worked as a behavioral healthcare consultant, was owner of a private clinical practice and led a behavioral health hospital as CEO.
Dr. Jupinko earned her doctorate degree from the University of Arizona and her master's degree from Duquesne University. When she is not developing guidelines that ensure an optimal patient experience, she can be found spending quality time with family, reading the latest national bestseller, working out and doting on her beloved dogs.

Corey Procuniar, SHRM-CP
Vice President of Human Resources
Corey oversees all human resource functions for Discovery Behavioral Health, which has nearly 3,000 employees across 12 states. Prior to joining DBH, Corey was head of human resources for Cambridge Healthcare Services in Orange County, California, where he worked for 10 years. He holds a B.A. degree in pre-med, chemistry, from Brigham Young University.
With DBH's ongoing expansion plans, including the addition of several hundred employees, Corey will utilize the latest in human capital management systems (HCMS), a comprehensive and strategic approach to building and developing effective staffing in organizations.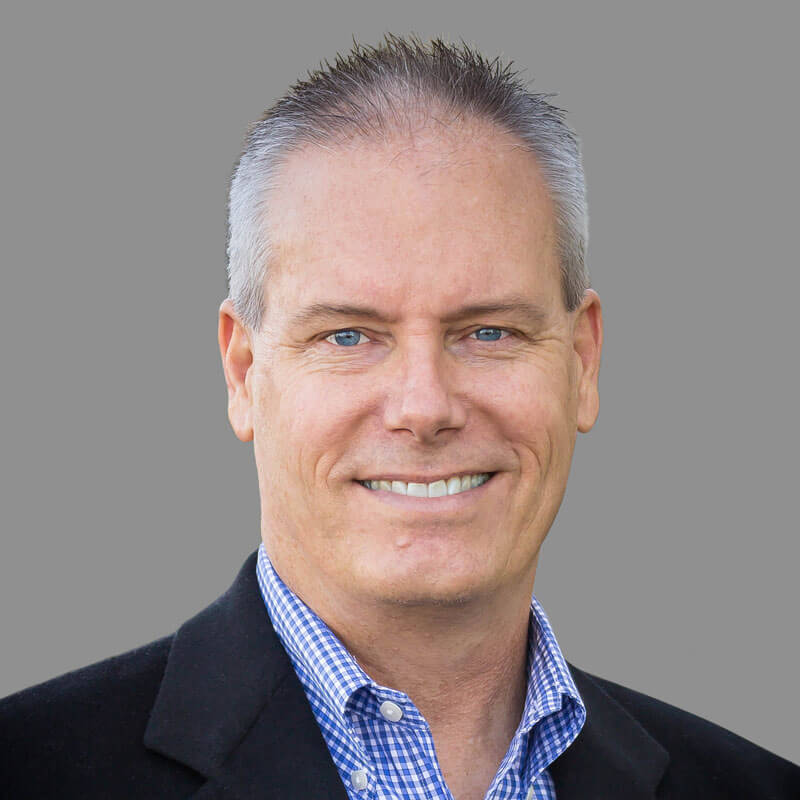 With DBH's ongoing expansion plans, including the addition of several hundred employees, Corey will utilize the latest in human capital management systems (HCMS), a comprehensive and strategic approach to building and developing effective staffing in organizations. The HCMS, coupled with Corey's vast experience as a human resource expert in the healthcare space, will help drive other key HR initiatives, including: improved employee satisfaction, engagement and retention; continuous improvements in effective staff communication; development of best-in-class hiring, onboarding and training practices for qualified candidates; and establishment of an employee benefits program.

When Corey is not exploring the most optimal ways to improve the staff experience at DBH, you can find him enjoying hobbies such as photography and videography. He loves travel photography and was able to capture amazing images on recent excursions to Iceland and Ecuador. Though, his most inspiring photo subject is his family, which includes six children (five boys and one girl) and grandchildren.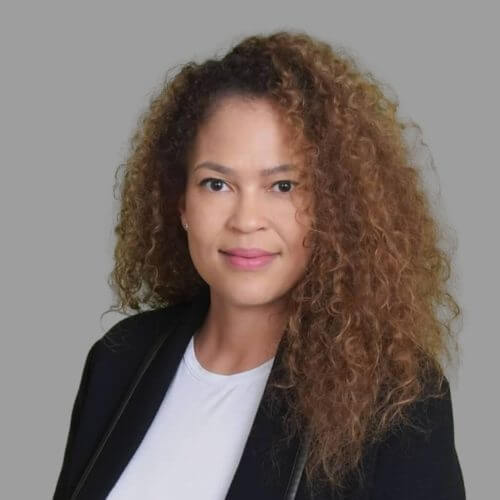 Shalaura Soliai, MBA
Vice President of Diversity Equity & Inclusion
Shalaura is a Diversity Equity & Inclusion (DEI) leader with more than 15 years' experience implementing employee relations-based business solutions in multi-state, start-up, legacy healthcare, and hospitality organizations. She uses a conducive and collaborative approach to sustaining engagement to provide optimal employee encounters. Her philosophy is to support and mitigate risk for companies while ensuring the voice of the employee is highly regarded. She believes that diversity in a company's leadership is tantamount to a diverse workforce and customer-base. Prior to joining Discovery Behavioral Health, Shalaura spearheaded diversity efforts for a privately held behavioral health company, contributing to the increased hiring of BIPOC women by 15%.
Most notably, Shalaura successfully developed seven inclusive employee resource groups at Care1st Health Plan to include LGBTQIA+, veterans, women, Asian & Pacific Islander, African American and LatinX, resulting in a 35% increase in diverse hiring, promotion, and mentorship. At St. Francis Medical Center, she established a pipeline of BIPOC physicians through partnership enhancements with the only dually designated historically black graduate institution and hispanic-serving health school, Charles Drew University, to address health inequities and to develop a medical staff that looks like the communities served. She also co-founded the Patient and Employee Diversity Committee which achieved St Joseph Heritage HealthCare's value imperative to transform organizational culture and provide patient-focused cultural sensitivity training to more than 6,000 employees. Other areas of expertise include executing diversity and equity strategies through meaningful engagement with historically marginalized communities, leading complex initiatives and managing difficult conversations.

Outside of her many important responsibilities at Discovery, Shalaura sits on an inclusion plan panel for NASA (National Aeronautics and Space Administration). As an IDEA (Inclusion, Diversity, Equity, Accessibility) practitioner for NASA, she will enlist her expertise on DEI matters at one of the most respected and innovative organizations in government. Alongside scientists and other DEI industry leaders on the IDEA panel, Shalaura will review and evaluate scientific proposals through the lens of IDEA, specifically for their Astrophysics initiatives.
Shalaura holds both a Master of Business Administration and Bachelor of Organizational Development from the University of La Verne. In her spare time, Shalaura enjoys attending live music and comedy shows, spinning classes, and spending time with her family.
Joe Tinervin, MSW
President, Eating Disorder Division
Joe joined the executive leadership team at Discovery in 2019. With a passion for helping people in need, Joe's mission is to improve access to services, remove barriers to treatment, help patients navigate the system and support families in crisis. By developing and implementing the operational goals of the substance use disorder division at Discovery, Joe ensures that staff and clinicians are providing effective, evidence-based treatment for substance use disorders and co-occurring mental health conditions. Joe believes that, above all, clinical care and safety must come first.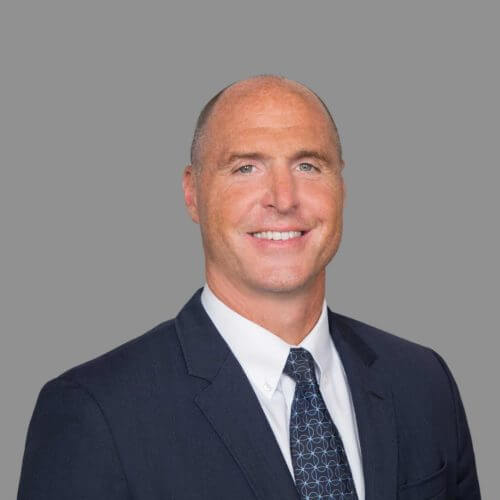 Bringing more than 20 years of service and leadership to his role at Discovery, Joe started his professional career as a mental health tech working on the front lines before earning his bachelor's degree in psychology from the University of Dayton and his Master of Social Work degree from Loyola University, Chicago. Joe then moved into leadership roles in the behavioral health space, becoming a CEO at 33 and ultimately overseeing behavioral health operations for 12 programs across five states.
Joe's operational expertise includes oversight of substance use centers and eating disorder treatment centers. As Division President of Acadia Healthcare, he led operations for facilities including Montecatini and Center for Hope of the Sierras.
Joe's enthusiasm is contagious. He values a sustainable work-life balance where individuals can work hard, play hard and prioritize wellness. When he's not working, you can find Joe surfing, listening to live music or exploring the Bay Area, where he lives.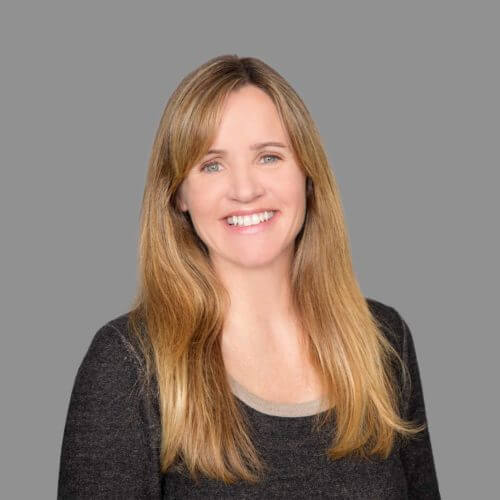 Amy C. Brown, M.A.
President, Mental Health Division
Amy began her career with Center for Discovery in 2000 as a counseling staff. She has held many positions in the organization including serving as a Program Director for six years. In 2012, she was named National Director of Operations for the Discovery Mood & Anxiety program treating teens and young adults in facilities nationwide. She has also served as Director of Operations for the Eating Disorder Center of Denver. Amy has a Bachelor's degree in Psychology from the University of Northern Colorado and a Master's Degree in Clinical Psychology from Pepperdine University, Malibu, California.
Jen Carvalho, altMBA
President, Substance Use Disorder Division
Jen is the SUD Division President for Discovery Behavioral Health. She brings 20+ years of industry leadership to the table, namely as a Market and Hospital CEO, focusing on successful operations of diverse treatment programs.
Patient access to care, stigma reduction and workforce development are concentrations for Jen and help guide her advocacy efforts.To that end, she has served on the Executive Committee of CA Consortium of Addiction Programs and Professionals for many years and was recently elected to the Board of Directors of National Association of Addiction Treatment Providers.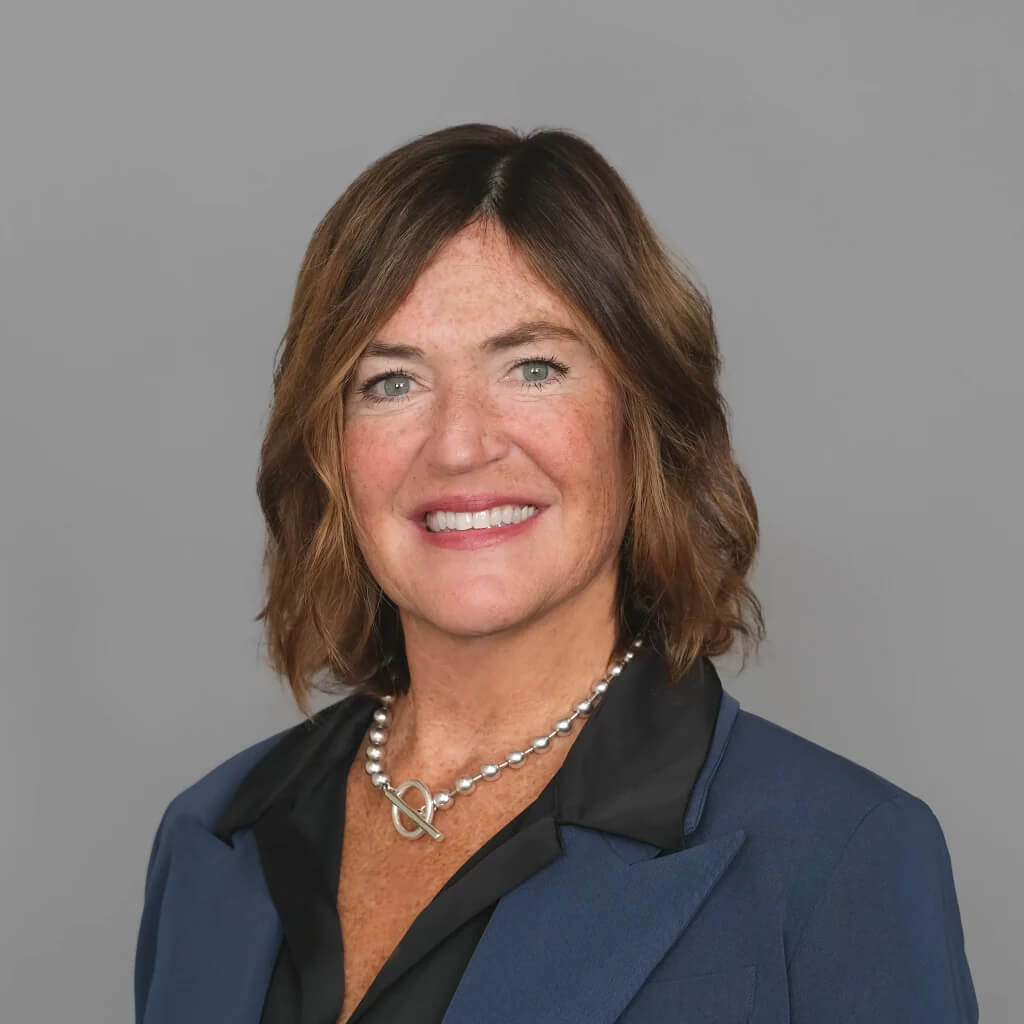 Jen's passion expands to professional mentorship, and she is proud to inspire her teams to lead with integrity. A speaker on visionary and empowered leadership, Jen is comfortable sharing her experience, strength and hope with others. As a woman in long-term recovery, her passion for providing options for care is both personal and priority.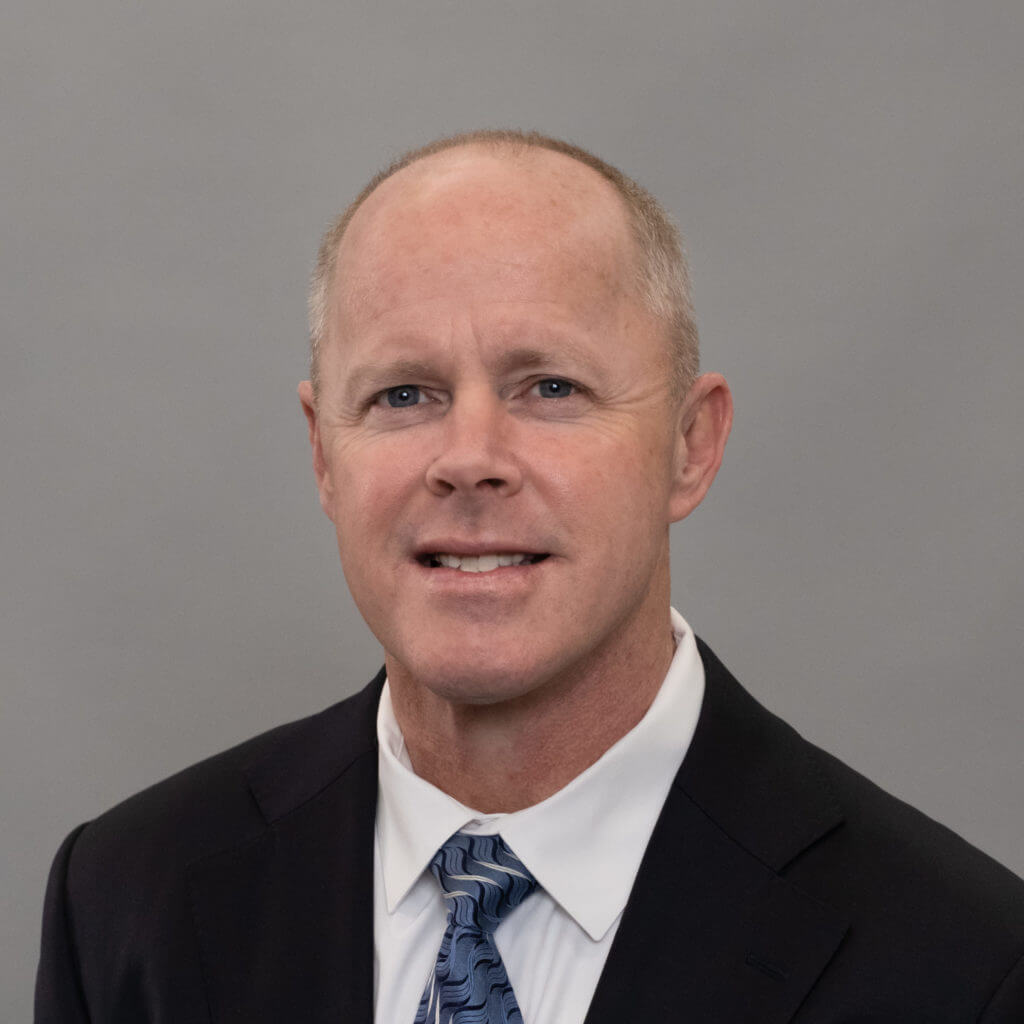 Chris Diamond
Senior Vice President of Mergers and Acquisitions
Chris brings his experience to the Discovery team to help with the company's growth through new services and expansion in response to the unprecedented need for Behavioral Health services nationwide. As part of the strategic development, he will oversee a Discovery Behavioral Health division focused on psychiatric and transcranial magnetic stimulation (TMS) services. TMS is a non-invasive, painless method of brain stimulation used successfully with patients experiencing treatment-resistant depression. Chris will help expand DBH's psychiatric and TMS footprint while growing the organization's telehealth services, which made a significant impact during the COVID-19 pandemic
A veteran of the behavioral healthcare industry, Chris brings nearly 30 years of expertise to this role, including direct care, clinical care and facility leadership. Since 2007, he has served as CEO and COO at facilities in Arizona, California, Texas and Kentucky. His work includes 13 years with Universal Health Services and six years with PSI/Acadia. He also helped grow Meadows Behavioral Healthcare through facility leadership, division strategy and acquisition between 2013 and 2020, holding positions as CEO of Remuda Ranch, President and CEO of Sunspire Health and Chief Development Officer. Chris received a bachelor's degree in psychology and completed graduate school coursework in education psychology from Temple University in Philadelphia.
Randy C. Davis, Ph.D.
Senior Advisor to the CEO
Dr. Davis is presently the President of RCD Consulting, a behavioral health solutions consulting practice. Engagements have included national behavioral health organizations , national companies specializing in treatment of eating disorders, substance abuse, and general mental health disorders, as well as various private equity companies and search funds.
Prior to retirement in early 2015, Dr Davis was President of Beacon Health Strategies, Western Region (BCBHM), a managed behavioral health care organization, which is part of the Beacon family of companies, including Beacon Health Strategies, Psychcare, Autism Services Group, and Beacon UK.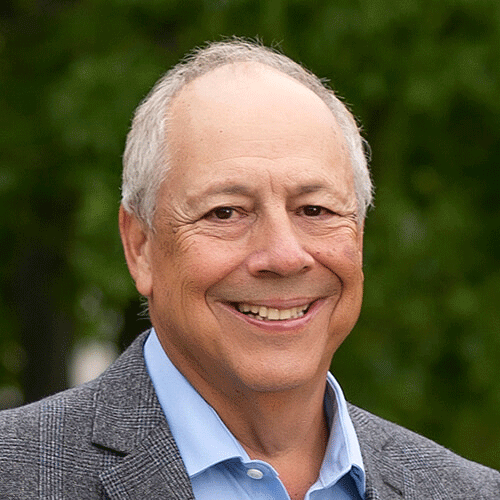 Dr. Davis also served as Founder/Chief Executive Officer of College Health IPA, a behavioral health Independent Practice Association of more than 3,500 clinicians and Comprehensive Behavioral Health Management, a Regional Managed Behavioral Health Organization. In 1990, Dr. Davis founded BCHBM's predecessor company, Comprehensive Behavioral Health Management, and College Health IPA in 1990, where he developed an innovative regional managed behavioral health company that contracted with national health insurers to execute a local strategy in California for delivering and managing mental health and substance use services on behalf of 3 million members. In 2010 Dr. Davis sold CBHM to Beacon Health Strategies and remained part of their senior leadership team in the role of president of Beacon's Western Region.
Dr. Davis was responsible for the development and management of Beacon's western region business as well as part of Beacon's Corporate Leadership Team. A licensed psychologist, Dr. Davis was the president of a single specialty, multi-disciplinary behavioral health group from 1977 until 1997. He also consulted on the development and maintenance of a behavioral health delivery system serving a Medicaid population in Puerto Rico. Dr. Davis has had extensive experience in public speaking on mental health issues, including hosting a Los Angeles-based radio program for many years. Currently, Dr. Davis is a trustee for the Institute for Shipboard Education which operates the Semester at Sea as well as a board member of the Argyros School of Business at Chapman University, and a board member at the St. Joseph's Hospital Foundation.
accessible heading here
Career Opportunities
Whether you want to work directly with patients or do important work that supports our centers, find a fulfilling and rewarding job at Discovery.
EXPLORE JOBS
Benefits
From medical benefits and 401(k) retirement plans, to continuing education and employee discounts, Discovery has you and your loved ones covered.
SEE BENEFITS
How We Hire
Your dream job is waiting. You just need to apply! That's the first step in our hiring process. Take a look at how we hire exceptional candidates.
Read more