Discovery's DEI Charter
This Charter outlines Discovery Behavioral Health's approach to Diversity, Equity & Inclusion, our beliefs and mission in this key area.
Diversity acknowledges and celebrates all the things that make employees unique.
Inclusion provides a platform to embrace, empower and expound upon those differences, providing a channel to participate as one's true authentic self in any setting.
Equity is the glue that binds diversity and inclusion together. Equity is access, rooted in the pursuit of fair treatment, opportunity and support, and works to identify and eliminate barriers that may prevent employees from being wholly authentic.
These three tenets under an umbrella of intentionality will bring about meaningful change and improvements through candid examinations of personal beliefs, training and development with the goal of ensuring employees feel welcomed, valued and respected.
How Diversity, Equity & Inclusion can help drive personal growth and intentional ongoing engagement: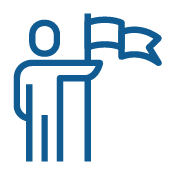 Leadership
More diversity of thought, innovation and better decision making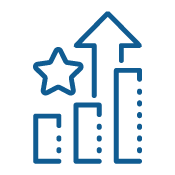 Talent
Attract and retain talent to drive innovation and future growth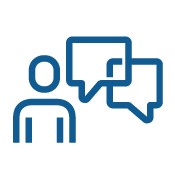 Customer
Better fit with increasingly diverse patients and their values and needs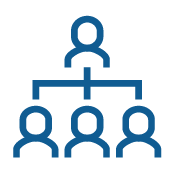 Supplier
Partner with organizations with measurable commitment to diversity, equity and inclusion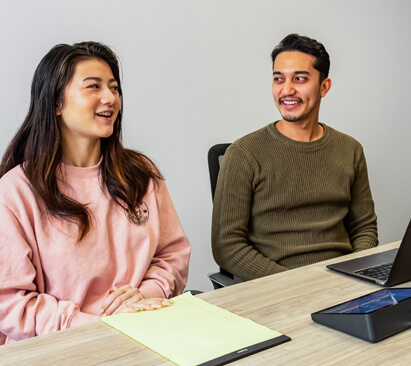 Vision
The DEI vision is to elevate diverse perspectives, foster inclusivity and embrace equity amongst our staff and patients.
Mission
DBH's mission is to save the lives of those we serve with compassionate treatment, evidence-based clinical care and an unwavering alliance among staff, patients, their families and communities.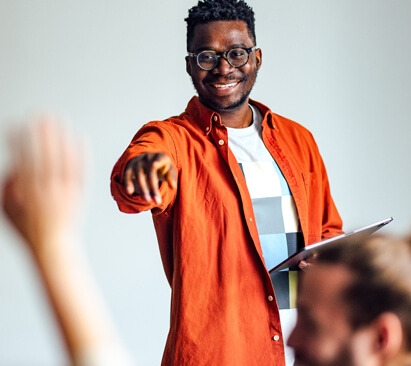 To achieve this, we are committed to promoting environments that are welcoming and affirming of race, ability, gender identity, experience, sexual orientation, age, ethnicity and faith.

Scope
To recruit, hire and retain a diverse professional workforce on the basis of merit.
To provide cultural competency focused training programs designed to facilitate greater diversity consistent with core values and commitment to excellence.
To create a safe space for what may be uncomfortable conversations between managers and employees.
Meet the DEI Steering Committee
Shalaura Soliai, MBA
(she/her/hers)
Vice President, Diversity, Equity & Inclusion
Shalaura is a Diversity, Equity & Inclusion (DEI) leader with more than 15 years' experience implementing employee relations-based business solutions in multi-state, start-up, legacy healthcare and hospitality organizations. She uses a conducive and collaborative approach to sustaining engagement to provide optimal employee encounters. In her current role, she is in charge of the development, implementation and oversight of initiatives that promote a climate that fosters inclusion excellence. Her philosophy is to support and mitigate risk for companies while ensuring the voice of the employee is highly regarded. She believes that diversity in a company's leadership is tantamount to a diverse workforce and customer base.
Outside of her many important responsibilities at Discovery, Shalaura sits on an inclusion plan panel for NASA (National Aeronautics and Space Administration). As an IDEA (Inclusion, Diversity, Equity, Accessibility) practitioner for NASA, she will enlist her expertise on DEI matters at one of the most respected and innovative organizations in government. Alongside scientists and other DEI industry leaders on the IDEA panel, Shalaura will review and evaluate scientific proposals through the lens of IDEA, specifically for their Astrophysics initiatives.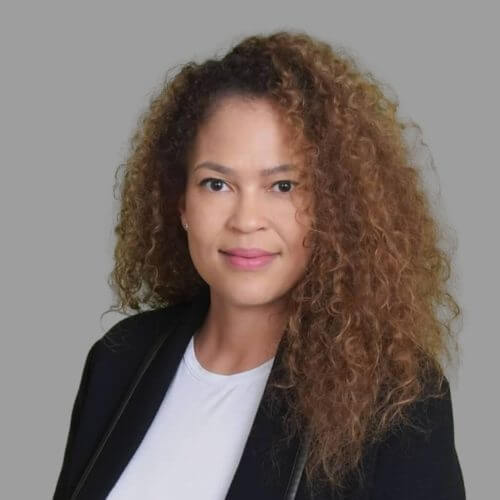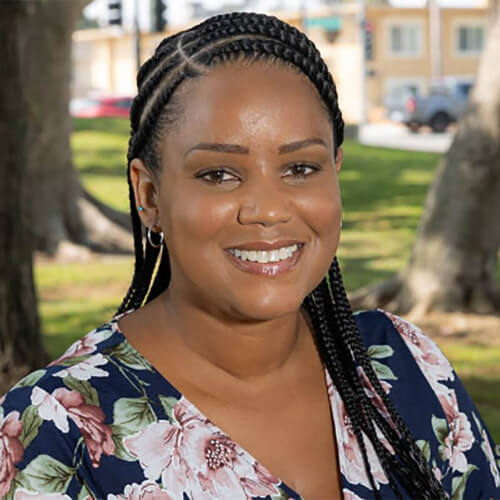 Johnna Hose - Outcomes Management Subcommittee
(she/her/hers)
Admissions Advisor / VA Liaison for Cliffside Malibu and ARC
Johnna joined the Cliffside Malibu team in May 2014. She works in the Admissions department as an admissions advisor and the VA liaison. Johnna joined the Admissions department to provide counsel and support to patients suffering from drug and alcohol dependency and to educate families in the best ways to help in the recovery process.
She enjoys her position and cherishes the fact that she can be that soft voice on the other end of the phone guiding patients and their families with hope for a better future. Johnna states that she is excited to be part of the DEI team and wants to assist in creating an environment that helps every employee be able to show up at work every day without fear of being themselves.
Karen McDonald- Outcomes Management Subcommittee
(she/her/hers)
Director of Quality Management
Karen has been serving as a member of the Clinical Services and Quality Management (CSQM) department team since 2019, specifically as the director of quality management where she oversees policy and procedure development as well as complaints and grievances for DBH. Karen's desire to serve on the DEI Committee was to help widen access to services through thoughtful inclusivity.
"My hope is for us to grow to a place that promotes, grows and develops a culture of diversity, equity and inclusion in all aspects of our organization for both the patient, employee, leadership and, most importantly, the therapeutic alliance between patient and direct care staff."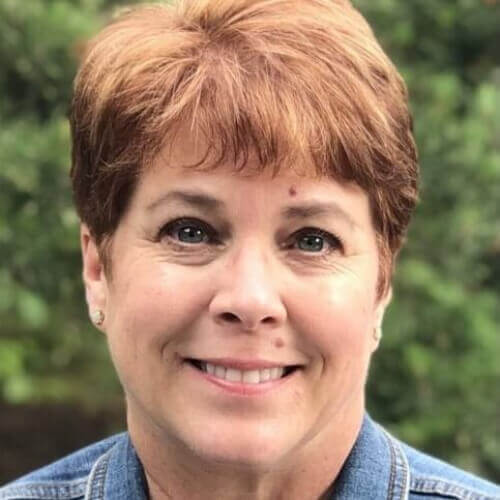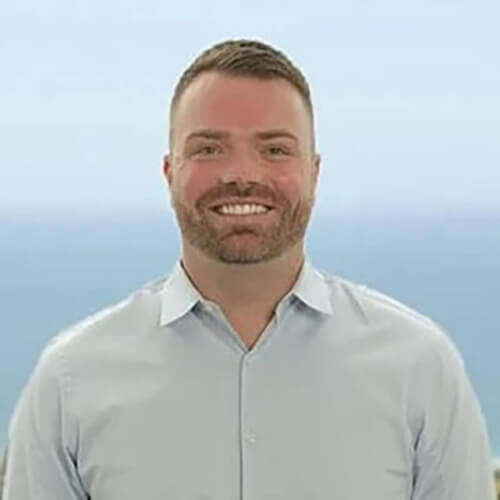 Dane Fisher HR-Recruiting Subcommittee
(he/him/his)
Chief Operating Officer, Cliffside Malibu
Dane is the executive director of Cliffside Malibu and Authentic Recovery Center (ARC) in Los Angeles, California. With a lifelong commitment to helping others, Dane began his career working in the field of international development after completing his graduate education at Columbia University in New York in 2010. He joined the team at Cliffside Malibu in 2014 and became certified as a drug and alcohol counselor in 2017.
Dane is responsible for the direction of the operations, nursing and alumni departments at Cliffside and ARC. His goal is to ensure that both nationally recognized programs offer patient care of the highest possible quality.

Dane is proud to work on a team that strives for continuous improvement, within an organization that values diversity. He has a passion for helping the team members at Cliffside Malibu and ARC grow and achieve their professional goals.
Discovery Demographics
We like to lead with transparency about who makes up our organization, so here are a few graphs to show what our population is compared to the United States: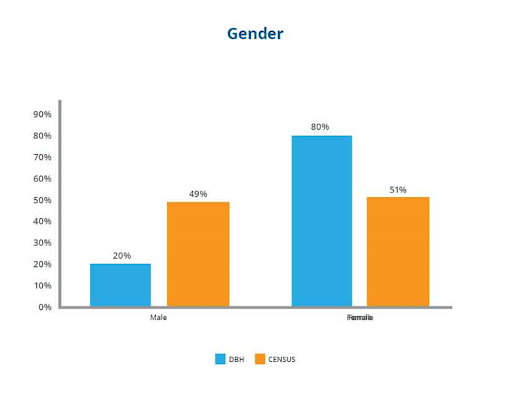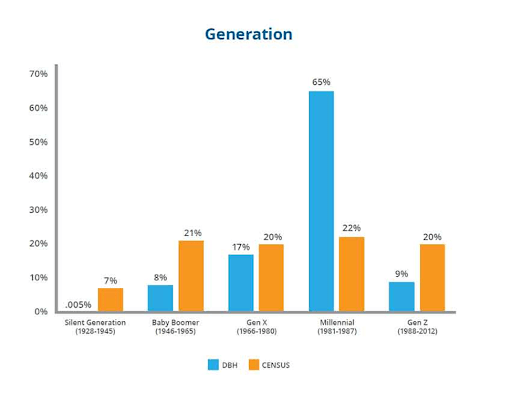 Heritage Month and Identity Awareness
In recognition of the historical legacies and the dimensions of diversity, Discovery Behavioral Health celebrates the following Heritage Months and Identity Awareness Dates throughout the year. These recognitions support DBH's goal to promote a climate that fosters inclusion excellence while providing opportunities to increase our awareness about experiences, history and heritage that makes all of us unique.
accessible heading here
Career Opportunities
Whether you want to work directly with patients or do important work that supports our centers, find a fulfilling and rewarding job at Discovery.
EXPLORE JOBS
Benefits
From medical benefits and 401(k) retirement plans, to continuing education and employee discounts, Discovery has you and your loved ones covered.
SEE BENEFITS
How We Hire
Your dream job is waiting. You just need to apply! That's the first step in our hiring process. Take a look at how we hire exceptional candidates.
Read more