Culture at Discovery Behavioral Health
Join Our Culture of Caring
We're happy you're exploring Discovery as a potential place to grow your career. We value a culture of caring not only for our nearly 4,000 patients across the United States – that care extends to each and every one of our 3,000+ employees. Here are some ways we live a culture of caring every day.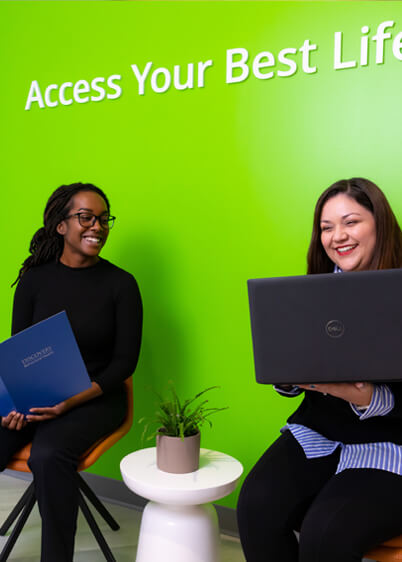 Patient Care
Discovery's brands are just as diverse as its patients. We are proud to serve the following populations:
Adolescents
Adults
LGBTQ+
Gender diverse
Veterans and active-duty military
First responders
Families and loved ones of patients
Care doesn't stop at discharge. Discovery for Life™ offers a lifetime commitment to patients and loved ones through the Discovery 365™ program (a digital check-in platform available for the year after treatment ends), support groups, alumni events and app, and so much more – all at no extra cost.

"The patient care I provide is very meaningful. I do feel I am making a difference for my patients and that is my main focus when coming to work." – Discovery employee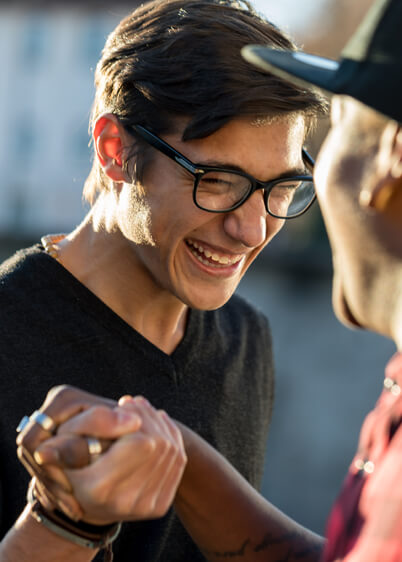 Employee Care
Patients come first in everything we do. But if we don't take care of ourselves, it's difficult to give back to others. This is why Discovery has programs and events to support the employees who make a difference for those around them.
Employee resource groups (ERG) through our DEI department
U-Day (aka, "Unique Day," a floating holiday only by Discovery)
Discovery-sponsored day out (teams choose the activity, from axe throwing and bowling to going out for dinner and a movie)
Continuing education (CE) opportunities
Holiday events (costume contests, holiday desk decorating contests and more)
Discount programs on events, theme parks, hotels and more
There are a number of ways we like to express our gratitude to Discovery employees who strive to help our patients live a happy, rewarding life. You can learn more about how we show our appreciation by getting to know benefits and perks when you work at Discovery.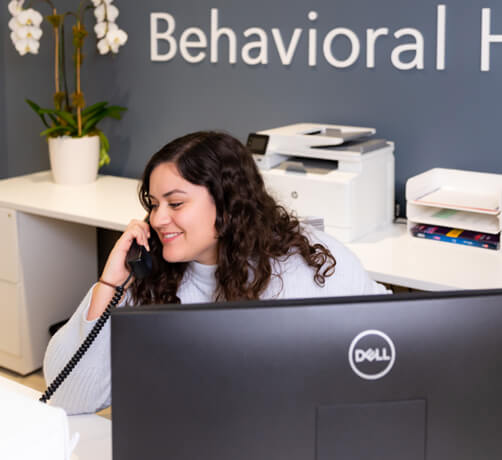 "Diversity and inclusion are clearly top priorities of DBH, and this is really refreshing to see. I feel it in our work culture and the care we provide." – Discovery employee

accessible heading here
Career Opportunities
Whether you want to work directly with patients or do important work that supports our centers, find a fulfilling and rewarding job at Discovery.
EXPLORE JOBS
Career Paths
At Discovery, we are passionate about helping our employees explore different opportunities within the company. Read about some of our employees' paths to their current roles.
LEARN MORE
How We Hire
Your dream job is waiting. You just need to apply! That's the first step in our hiring process. Take a look at how we hire exceptional candidates.
Read more